 Mountain ecosystems and economies share an intricate balance. Whereas livelihoods are a critical area of concern for the development needs of the region, ensuring their balance with the ecosystem is equally critical to their sustainability. This balance is best achieved when there is a direct interdependence between livelihoods and the resources on which they depend. We believe economics can and must play a key role as a tool in conservation and conservation is possible when local communities are the primary stakeholders and decision-makers.
One of the major challenges in Spiti is the limited livelihood opportunities available to local communities and the short working window each year.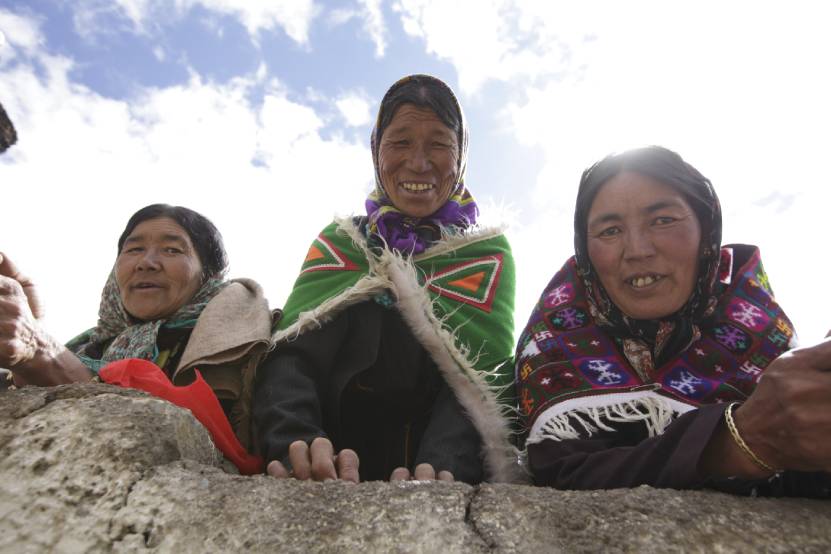 There is no tool for development more effective than the empowerment of women
- Kofi Annan
Interventions

With an understanding of these dynamics, we worked on creating and synergizing multiple livelihood options for the community, especially women, from locally-available resources that are unique and indigenous to the region. This on the one hand reduces over-dependence on one particular livelihood and on the other hand, ensures the conservation of the region's natural and cultural diversity, enabling sustainable livelihoods that are intrinsically linked to conservation. Make a Difference
Buy some Seabuckthorn
In Kaza ?
Drop into Sol Café or Taste of Spiti for refreshing seabuckthorn beverages!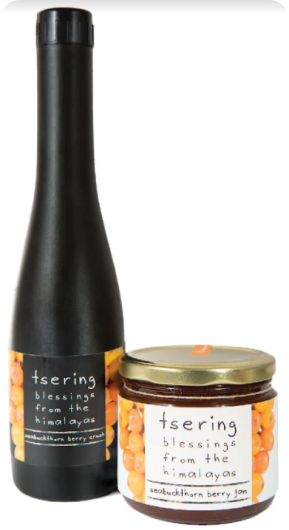 Make a Difference
Make a Difference to the people and place simply by travelling with us! Make a Difference
Drop by our shops at Sol Café & Taste of Spiti for an exciting variety of hand-crafted products and souvenirs. Make a Difference
When in Spiti, Go Local!
By going local, you support farmers, artisans, and contribute towards the thriving of local culture and ecosystems.
Drop by our shops at Sol Café & Taste of Spiti for an exciting variety of local produce and souvenirs.
Try some of the local cuisine made from local crops and herbs at Taste of Spiti in Kaza.